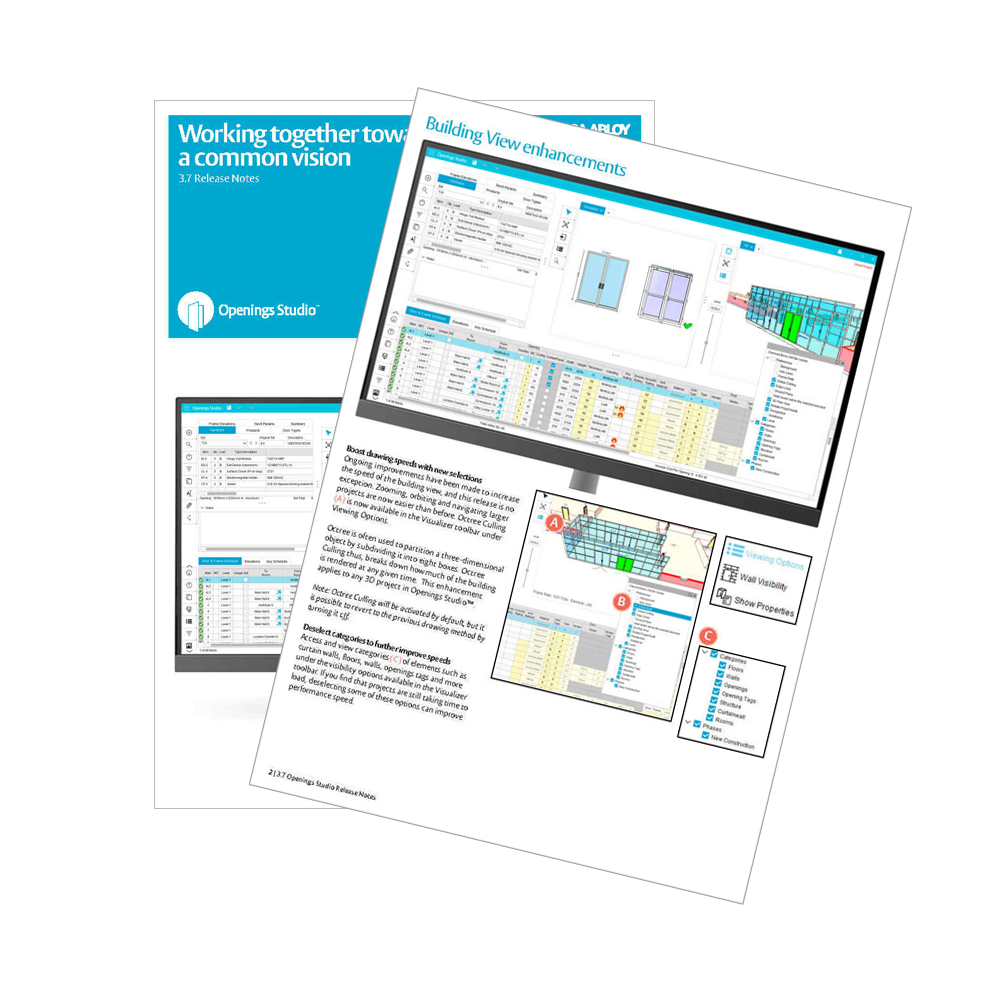 We have all been affected by the challenges presented by Covid-19. Despite this, the Openings Studio team has come together in unique and inspiring ways. Our teams around the world have proven particularly resilient and adaptable to the "new normal", which is why we are pleased to present the newest enhancements and features in this release.
This release includes new features such as Revit® 2021, as well as performance enhancements to Building and Plan Views. There are new ways to search and more easily identify manufacturer information, as well as the ability to view hardware info within hardware sets, and much more.
We're here to provide and support you through the changes, and as always, thank you for joining us on this journey and providing continued input for the ever-growing Openings Studio ecosystem. If you have questions about this release, please don't hesitate to reach out to your local BIM Manager or Openings Studio Consultant. Ready to get started with Openings Studio? Visit the downloads section.