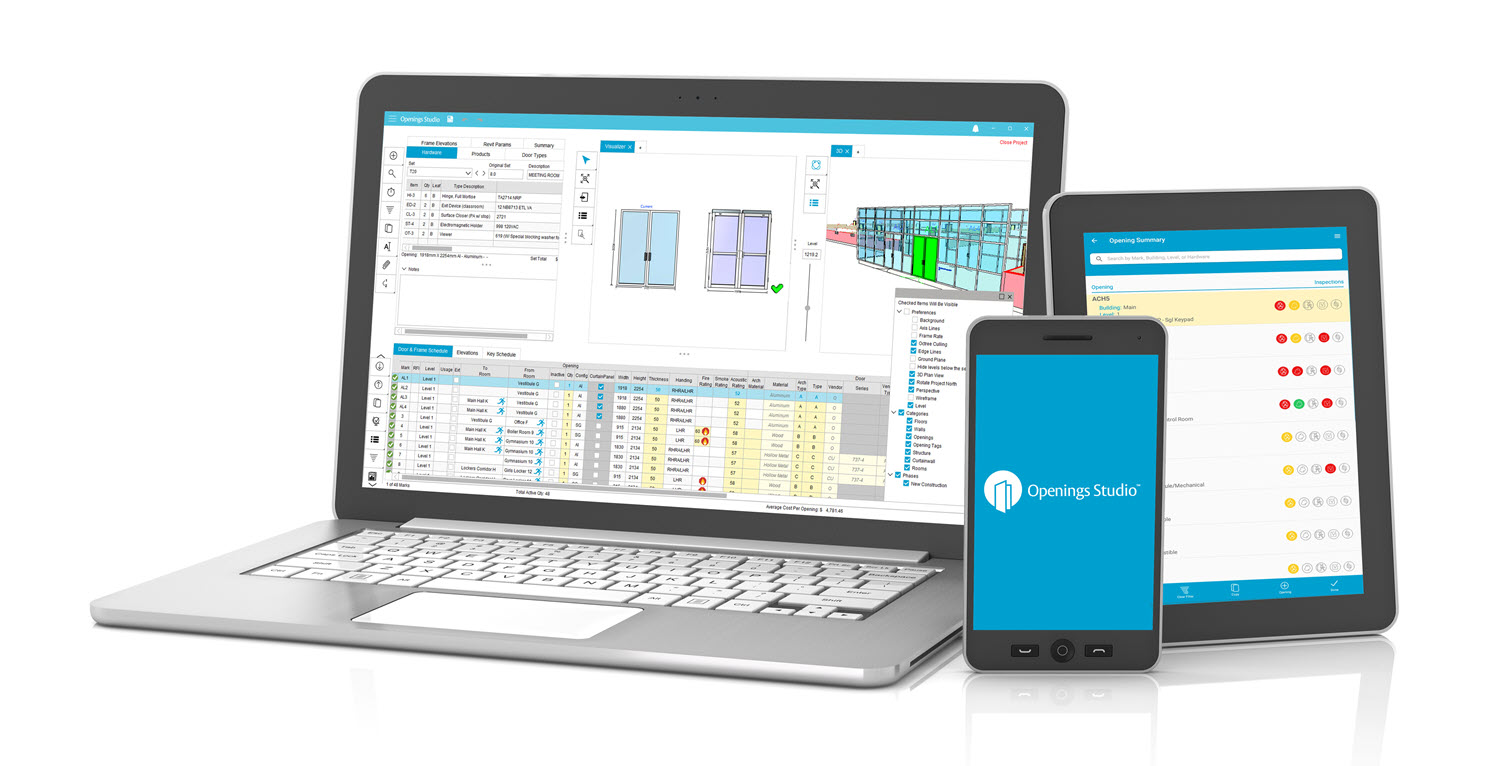 Many manufacturers use software solutions to specify only their own products. But ASSA ABLOY Opening Solutions Americas took a different route. By leveraging Openings Studio™, we are able to produce specifications with not just branded products, but ones that truly meet the needs of our customers. 
For more than 12 years ASSA ABLOY has been using Openings Studio to write door, frame, and hardware specifications.  It has been quite a ride.  We have the receipts to prove it! We have written specifications for more than 100,000 projects in that time, and have approximately 17,000 users for the United States alone. 
Openings Studio, our industry leading software solution collaboration with architects and specification writing, was built realizing that facilities everywhere have established standards, which may not always include our manufacturer's products.  Because every client has unique requirements for hardware, our database is non-proprietary, allowing us to access a variety of products and manufacturers.
At ASSA ABLOY, we believe in honoring the needs and requirements of our customers when writing the specifications.  

From humble beginnings to full-fledged specification support

When Openings Studio was nothing more than an idea and a concept, we were looking for a way to change how specifications were written. The developers knew that limiting its capability was a non-starter.  So, when the database took its final form, it included many non-ASSA ABLOY brands. 
Today, in the United States and Canada there are over sixty-five (65) brands represented in Openings Studio and available for specification.  This includes associated list prices and catalog cut sheets. To top that off, Openings Studio is also flexible enough to create customizations. The specification writer can include custom products if the manufacturer does not already exist in the database.
But, we may ask if our brands can be included as equals, where applicable. 
So, on your upcoming projects please remember to consult with your local team, discuss the expectations for the project and develop a plan that meets your requirements. Together, we will create a successful project delivery.
Do you have other questions for us about Openings Studio?  
Submit them here and we will take the most popular questions in a future blog post!
Matthew Drag R.A.
Openings Studio Building Technologies Consultant
ASSA ABLOY Openings Solutions Americas - Door Security Solutions (DSS)