Update or install Revit® plugins
1. Close Revit® first. 
Note: If the installation of Revit is new, it must be launched at least once prior to installing the plugin.
2. Launch Openings Studio™ from the Windows Start Menu.
3. Go to the Hamburger Menu>Plugins
4. Download the relevant plugin. Plugins listed as "Not Supported" indicates that the plugin is available for use, but will not be updated going forward.

5. You will receive a success message when complete and then Revit can be re-opened.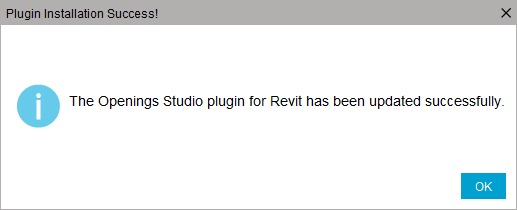 Related Links