New Project or Update Project Prompt
When analyzing a project, Openings Studio will try to determine if the current analysis is an update to an existing project, or a new project. This is done by looking at four items:
Project Name
Project Number
File name
Openings Studio ID
If a partial match is found to any of the above items, this prompt will display giving you the option to select if it is a new project or an update to existing project: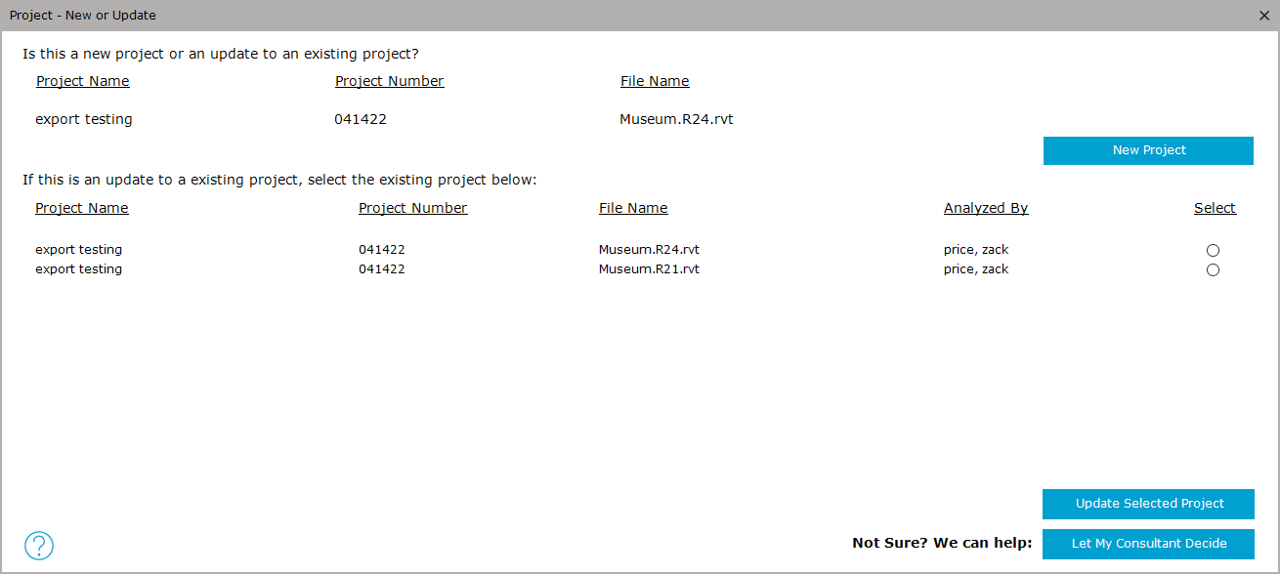 New Project – Select New Project if the project has never been analyzed before.

Update Selected Project– If the project has been analyzed before, select it from the list and click Update Selected Project.

Let My Consultant Decide – If you're not sure, you can also click Let My Consultant Decide and your consultant will review it after it is analyzed.
Need assistance or have questions?  Contact Support for help.