View hardware in the Door Schedule in Revit®
1. Open the door schedule in Revit® in the Edit mode.
2. Click Edit next to the Fields option in the Properties Window.
3. The Schedule Properties window will display.
4. Select AAOS Shared HW Set under available fields.
5. Click the   

  Add button to move the AAOS Shared HW Set parameter to the Scheduled Fields.
6. Click OK to update the door schedule.
7. Repeat these steps for addtional door schedules in the Revit® project.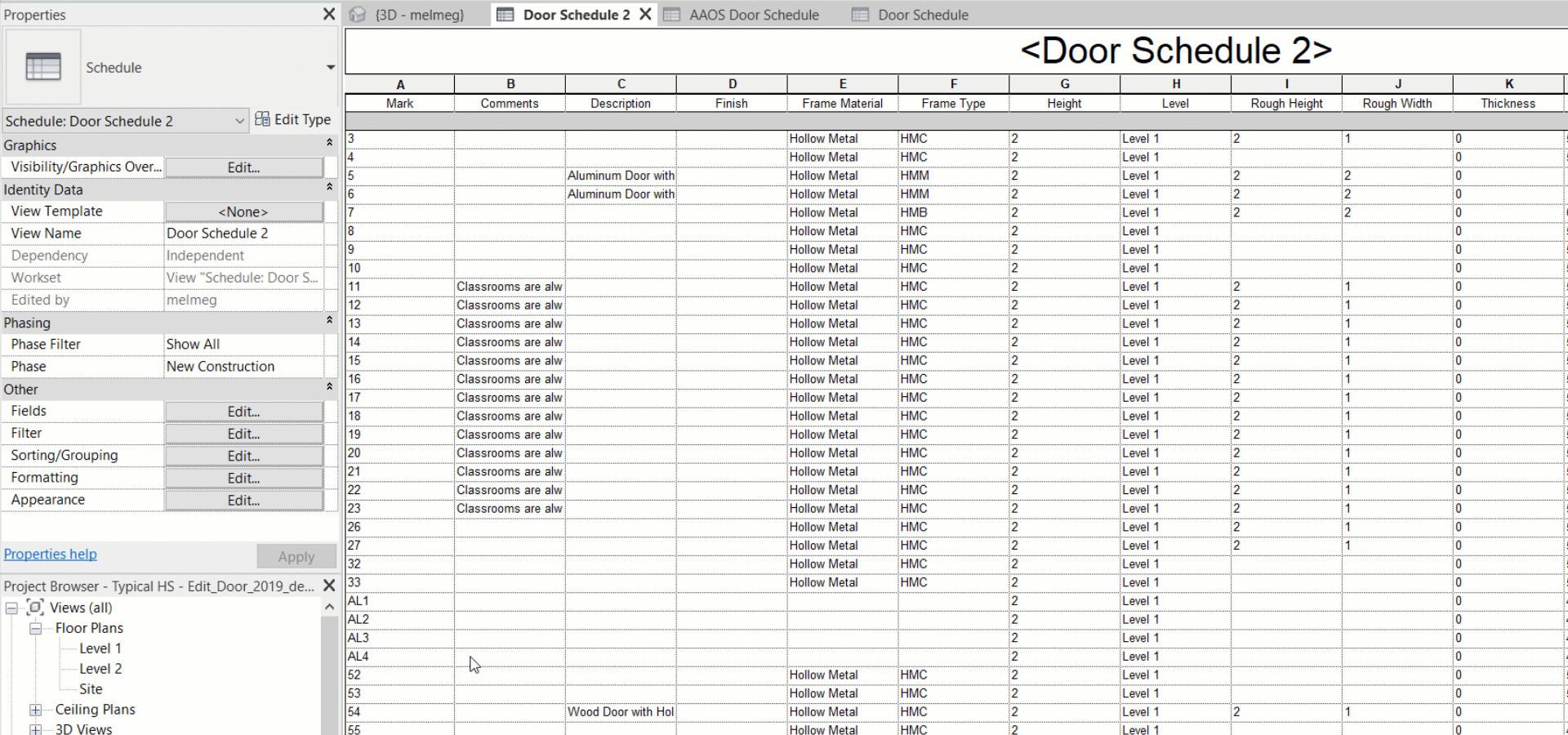 Related Links
Openings Studio™ Analyze Process