Revit® plugin Library
To view and import pre-built  Door Family Libraries, use the Library feature in the Revit® plugin for Openings Studio™.
1.  Open a project in Revit®.
2.  Select Library from the Openings Studio™ plug-in menu.

3.  A popup will display sample libraries and previously created firm libraries.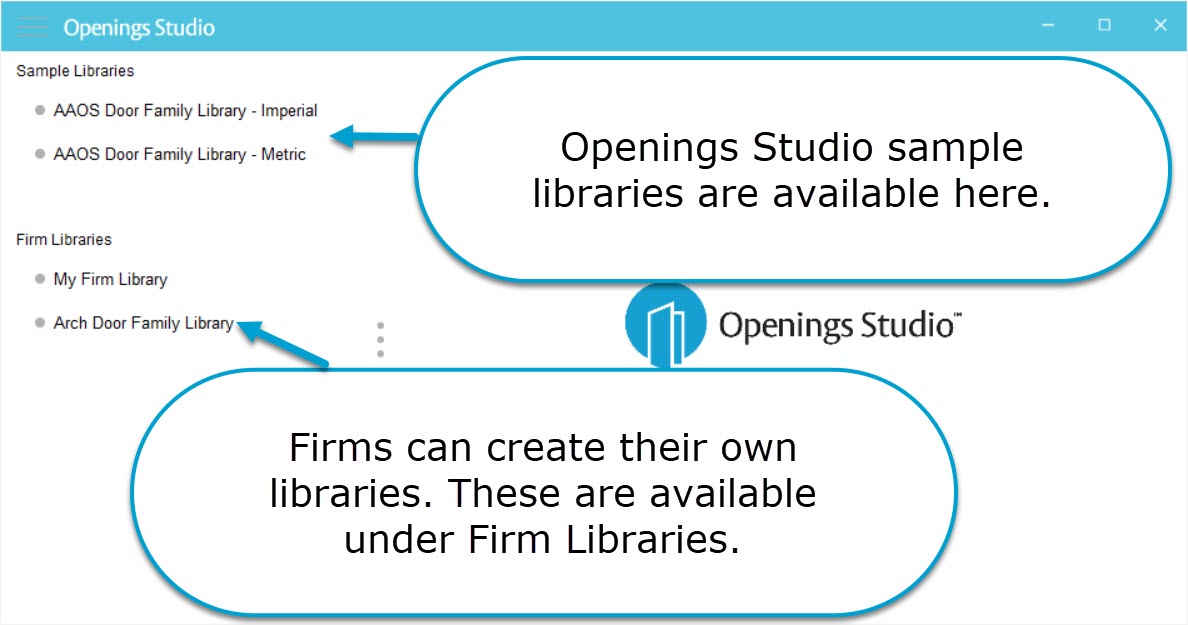 NOTE: For more information on creating a door family library, click here.
4. Click on desired library to access openings information.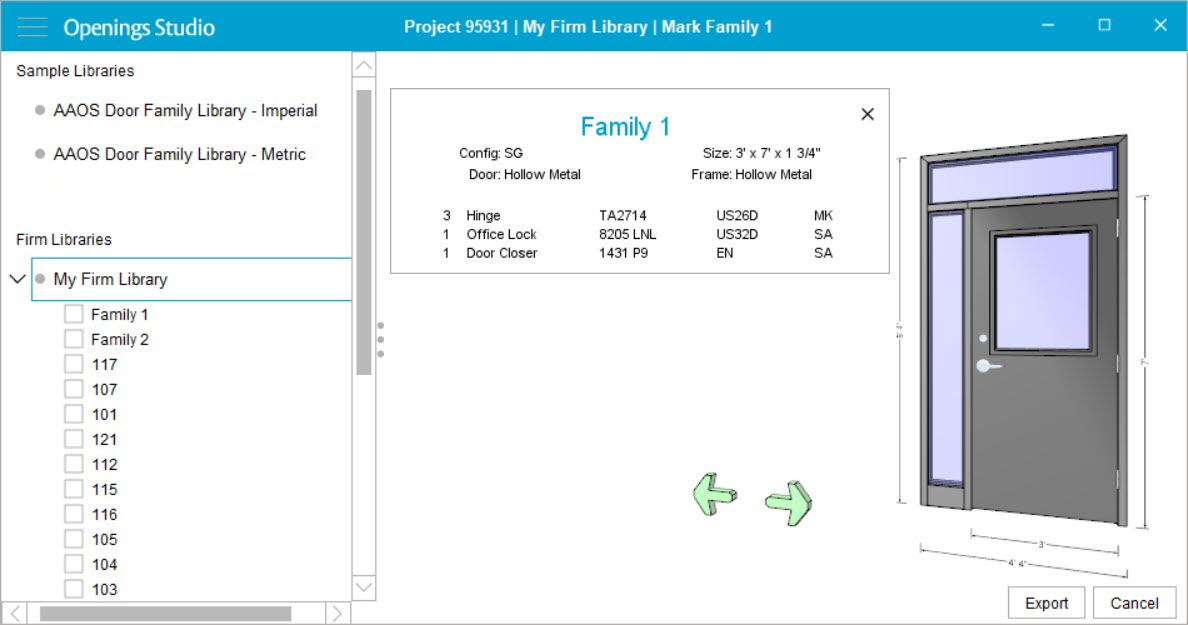 5. Check the box next to door families to be imported into the Revit® model. Click Export.