ADA Clearance Lines - Visibility Options
ADA Clearance lines can be turned on and off from the Revit Properties screen. This is a global visibility setting for each door so checking this box on or off will turn the clearance lines on and off in every floor plan view in the project.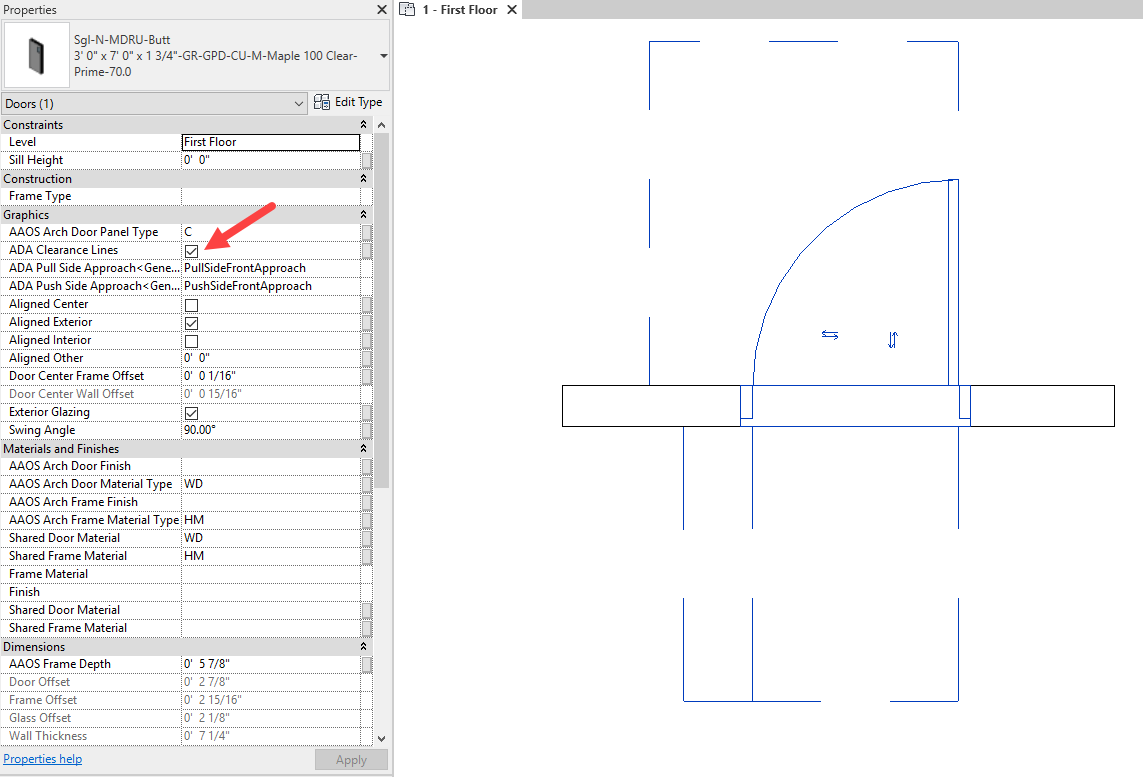 If you'd like to adjust the visibility for a specific view/s then ADA Clearance Lines can also be turned off in Visibility Graphics (VG). You can use VG and View Templates to show clearance lines in enlarged views but have them off everywhere else, like overall floor plans.
To turn off the ADA Clearance lines in a specific plan view, navigate to Visibility Graphics and then uncheck ADA Clearance under the Generic Models category. 
To control this visibility for multiple views as once, the recommendation is to utilize View Templates assigned to the desired views. For more information on Revit View Templates click here.