Apply Changes To All

Apply Changes to All is available in Door Types, Frame Elevations and Door & Frame Schedules in the Openings Screen.
Door & Frame Schedule Toolbar          Door Types and Frame Elevations Toolbar


Tip: Apply a Filter (if necessary) on the openings, door types or elevations to be modified.
1. Click on

3. View the changes.
4. Click on 

  Apply Changes icon again to turn off this option.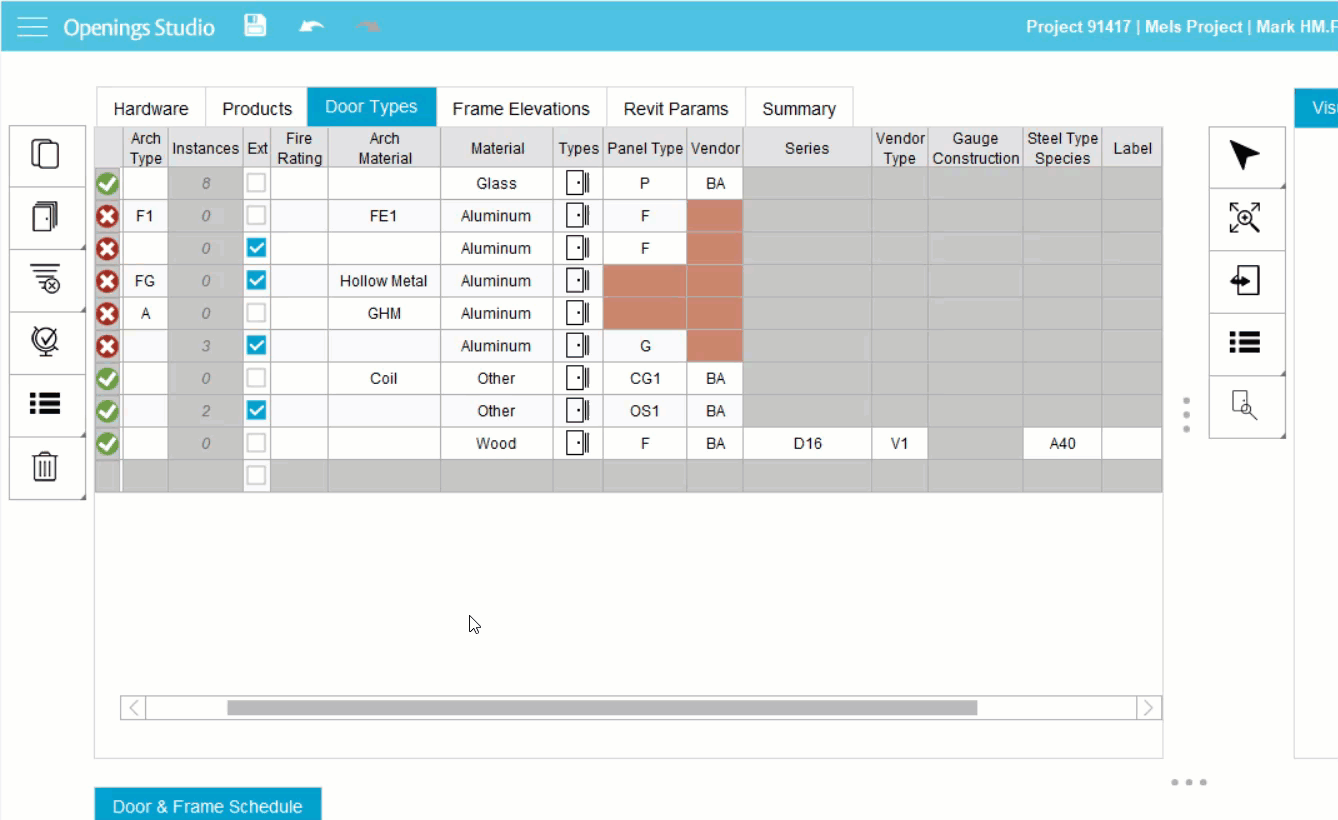 Related Topics