Analyze an Archicad® Project
Follow this process to Analyze a project from the Archicad® Add-on.
1. Open the project in Archicad® on a Floor View or StoryView.
2. Select the Openings Studio™ Add-on from the menu bar and click Analyze All.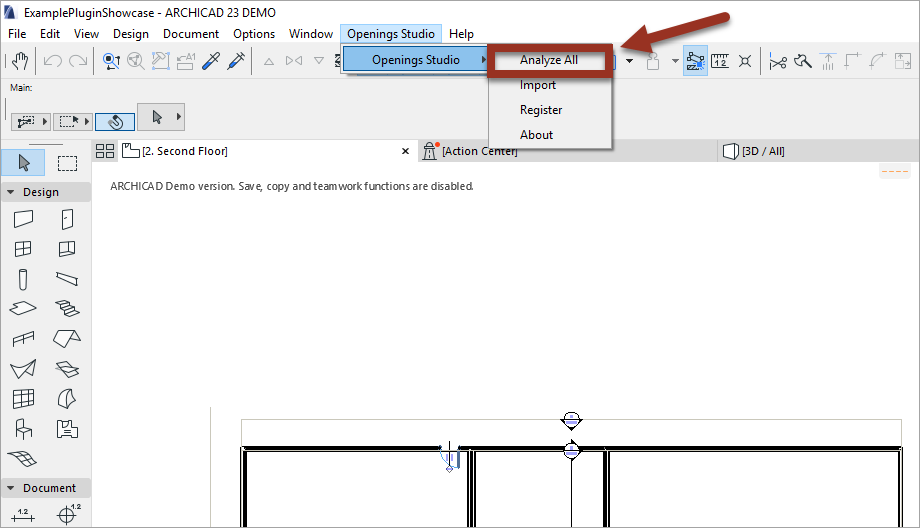 3. Login to Openings Studio™.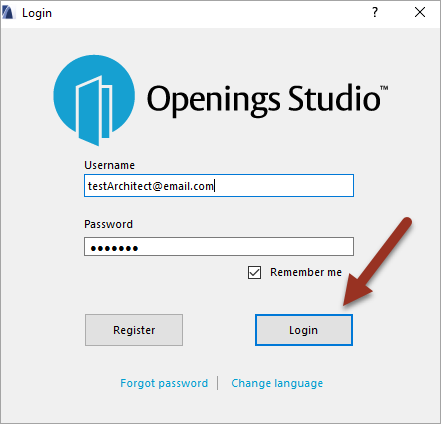 Note
If Openings Studio can't identify if the project is new or a revision, a prompt will display.
If the project is a revision, select the project to be revised and click the Create a Revision button.
If it is not a revision and should be a new project, click the New Project button.
If you are not sure, click Let My Consultant Decide.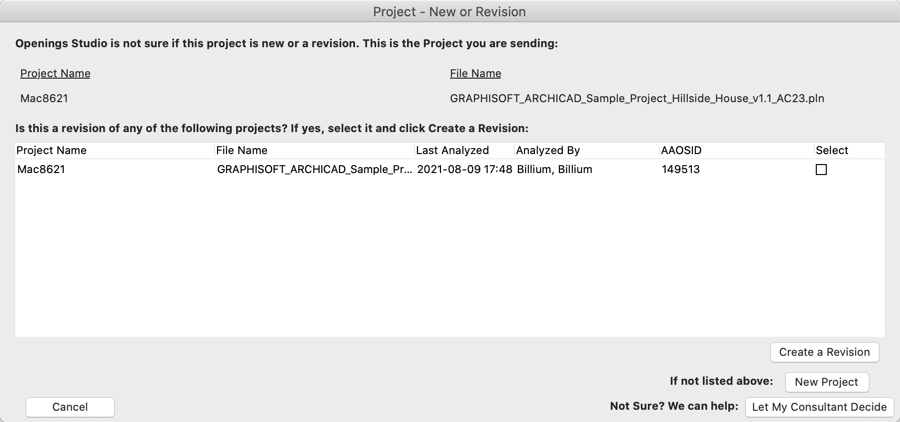 3. The Analyze Wizard will display.  Click Next on each tab to move through the process.
Helpful Tip!
If your file exceeds 300MB,  you'll receive a pop-up giving you the option to analyze the parameters only.  We recommend trying the Full Analyze first, but if it's taking too long, use the Parameter Analyze instead.

If you select to do a Parameter Analyze, it will not include a 2D or 3D view in the Visualizer. However, you will still see yellow highlight changes in the Door & Frame Schedule and have the ability to map.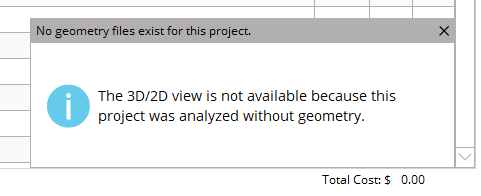 4. On the Project Notes tab, enter any information your consultant may need, e.g. specification due date, bid date, contractor information and project milestones. Then click Next.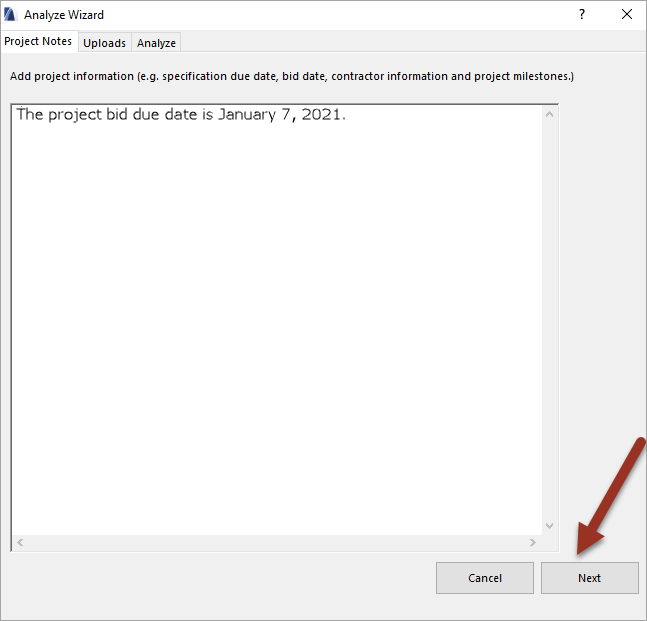 5. The Uploads tab allows users to browse and select any files to be included, e.g. floor plans, door schedules, door and frame elevations, life safety, and security plans.  These are necessary for the specification writers to proceed. If they are not ready, please send them to your ASSA ABLOY Consultant when they are available.
Click Next.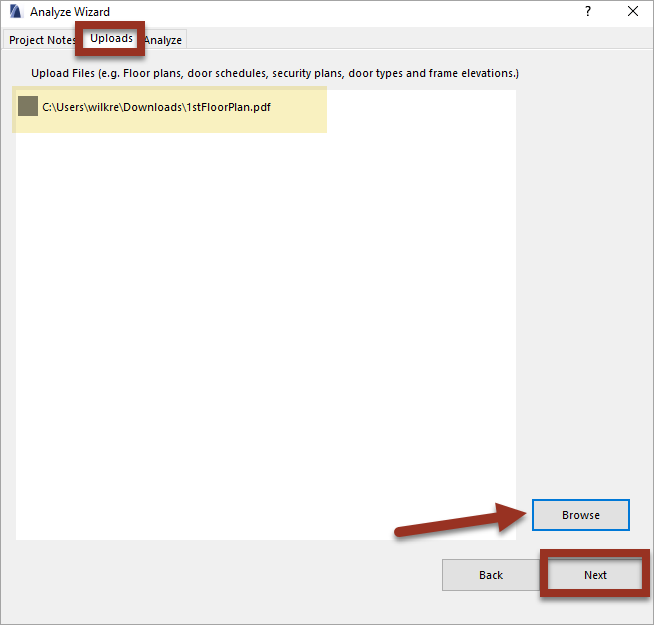 6. Click Analyze.
7. When the Analyze process is complete, an Analysis Complete message will display.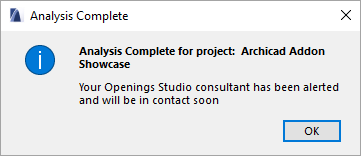 Related Links:
Export and import into Archicad