Analyze an Archicad® Project
Follow this process to Analyze a project from the Archicad® Add-on.
1. Open the project in Archicad® on a Floor View or StoryView.
2. Select the Openings Studio™ Add-on from the menu bar and click Analyze All.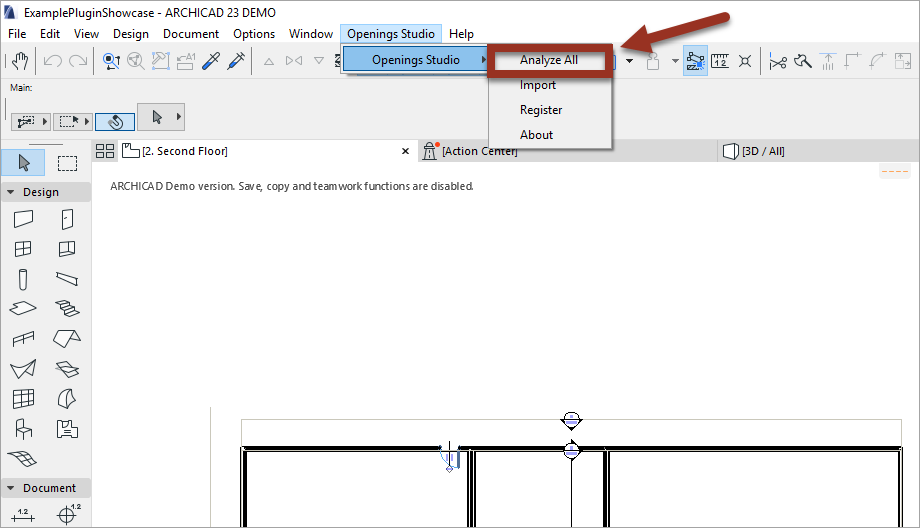 3. Login to Openings Studio™.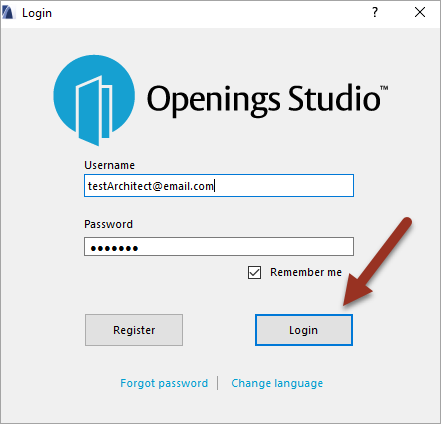 3. The Analyze Wizard will display.  Click Next on each tab to move through the process.
4. On the Project Notes tab, enter any information your consultant may need, e.g. specification due date, bid date, contractor information and project milestones. Then click Next.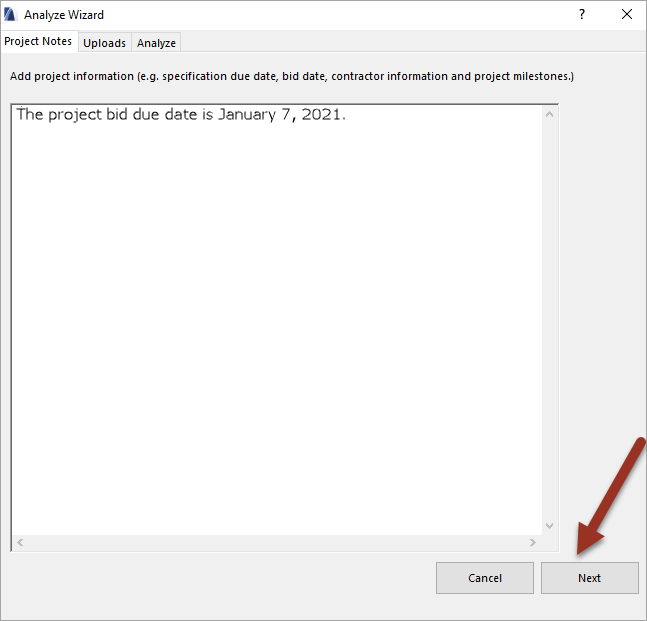 5. The Uploads tab allows users to browse and select any files to be included, e.g. floor plans, door schedules, door and frame elevations, life safety, and security plans.  These are necessary for the specification writers to proceed. If they are not ready, please send them to your ASSA ABLOY Consultant when they are available.
Click Next.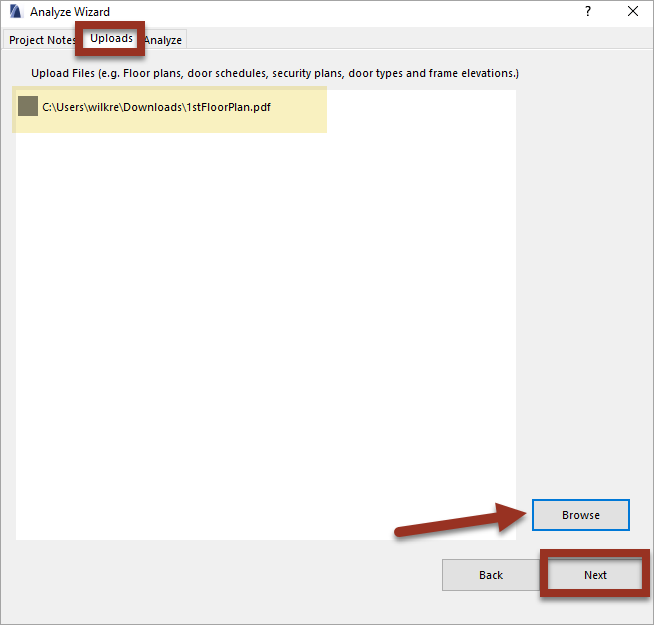 6. Click Analyze.
7. When the Analyze process is complete, an Analyze Complete message will display.