Track changes in large projects
This process describes a method for tracking changes in large projects with numerous changes to multiple openings between revisions. In smaller projects with fewer changes, the RFI process or a simple email to the ASSA ABLOY consultant is the appropriate approach. 
This process can be repeated in each additional analysis. 
Before Analyzing the project, add a text-based project door parameter in Revit

®

.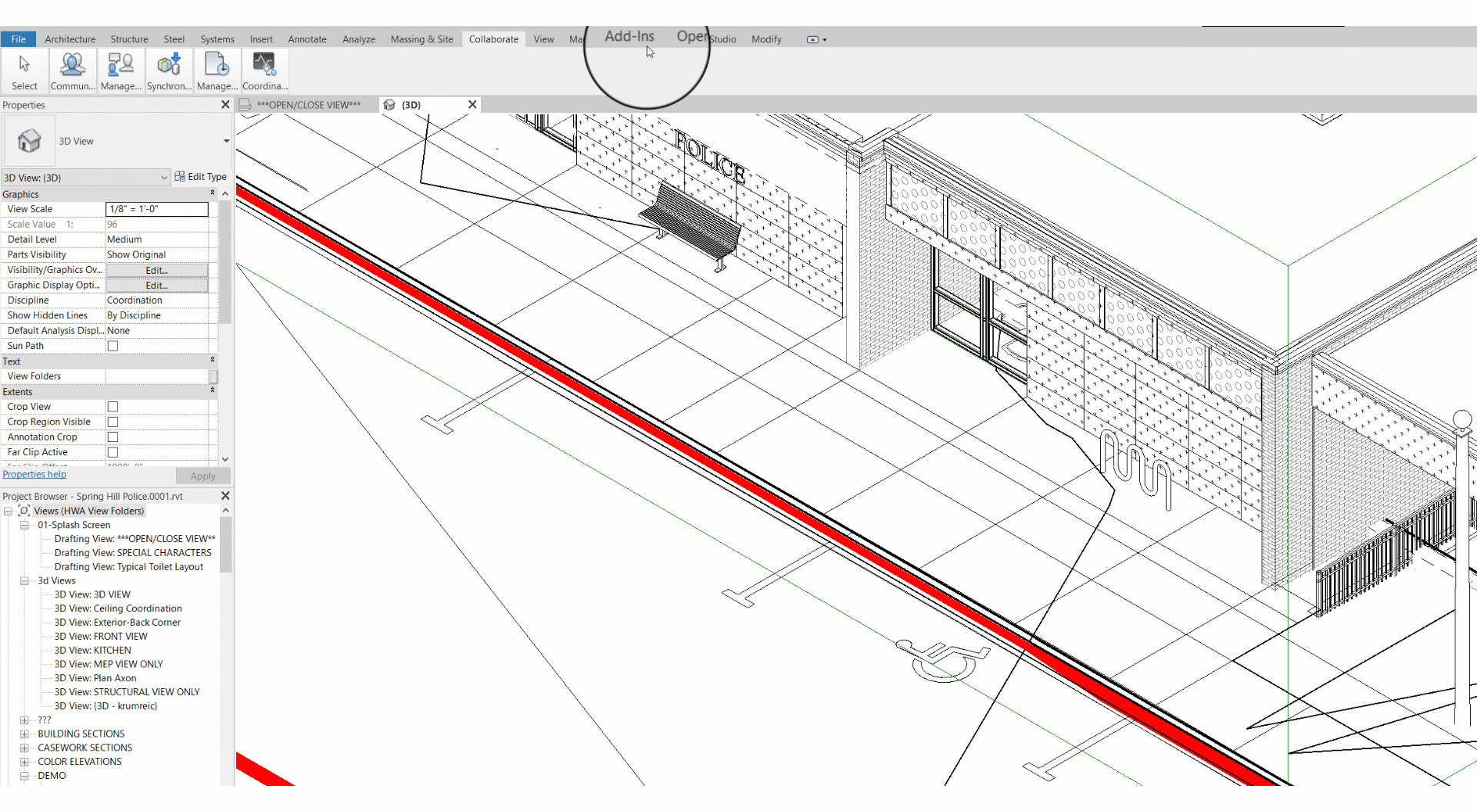 1.  Open the project in Revit®.
2.  Click on Manage.
3.  From the menu, select Settings then click Project Parameters.
4.  The Project Parameters window will display.
5.  Click the Add button.
6.  Parameter Properties will display.
7.  Select the Project Parameter under Parameter Type.
8.  Name the parameter.  The recommended naming convention is Changes MM/DD/YY, indicating the day of the Analyze process.
9.  Select Text from the drop-down under Type of Parameter.
10. Select Doors under Categories.
11. Click Ok.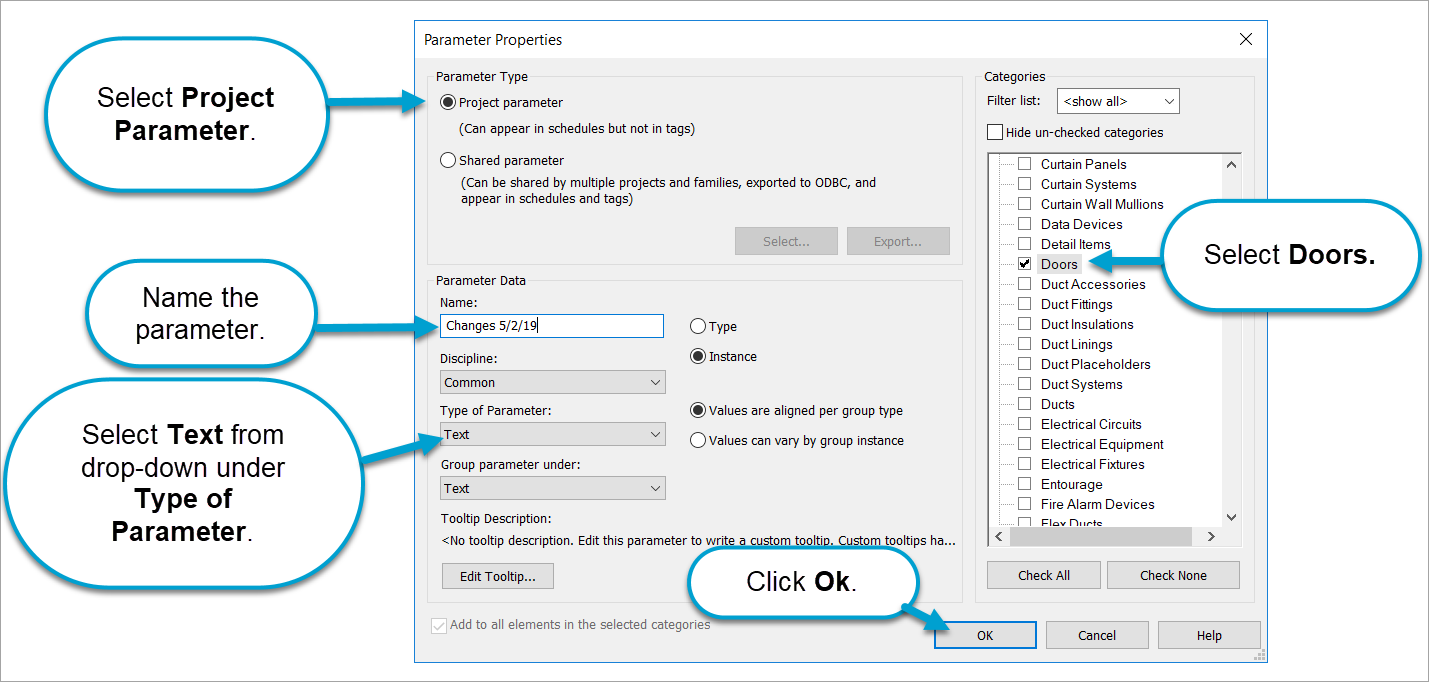 11.  Add opening specific changes and documentation to the new parameter.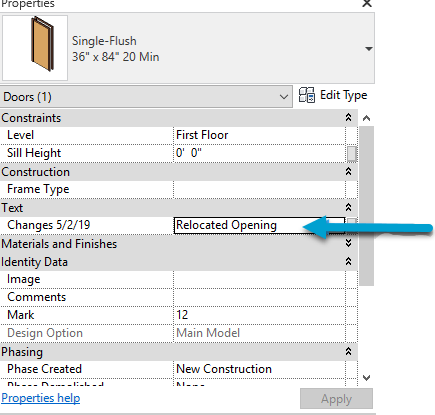 12.  Analyze the project.
13.  Your consultant will be able to map this to a parameter in Openings Studio™ to view. It will appear under one of the Notes columns.