Filter hardware sets on Summary tab
Use the filter on the Summary tab in the upper right corner of the Openings Screen  to view openings containing the hardware set assigned to the selected opening.
1. On the Openings screen, select the Summary tab.
2. Select the Filter icon in the toolbar to display all marks containing the assigned hardware set for the selected mark in the Door & Frame schedule.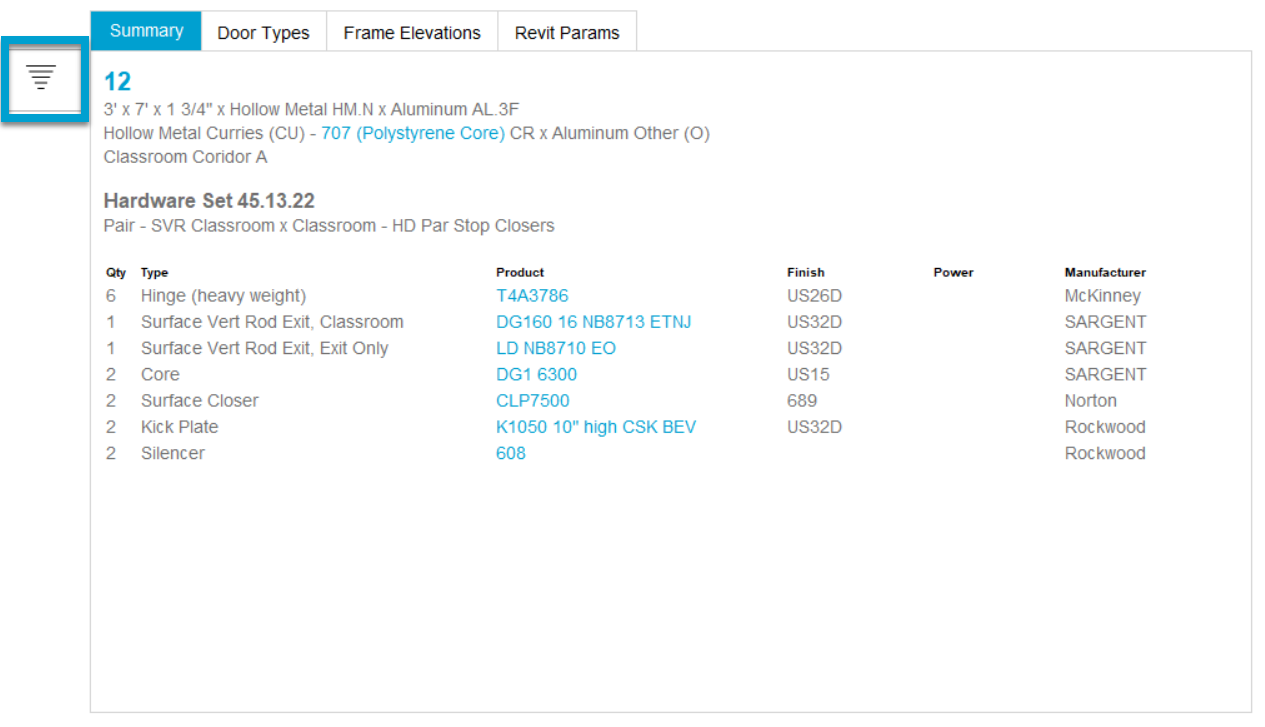 3. To clear filters, click on the Filter icon in the toolbar.