Export to Procore 
Users can export directly from within Openings Studio to their Procore project.
Note: Permission to export to Procore is required, in addition to a Procore account.
1. Click Export in the Door & Frame schedule tool bar then select Export Punch List to Procore.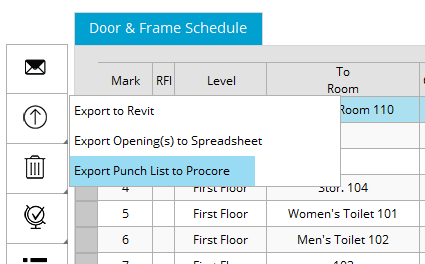 2. You will receive a prompt to login to Procore, click OK.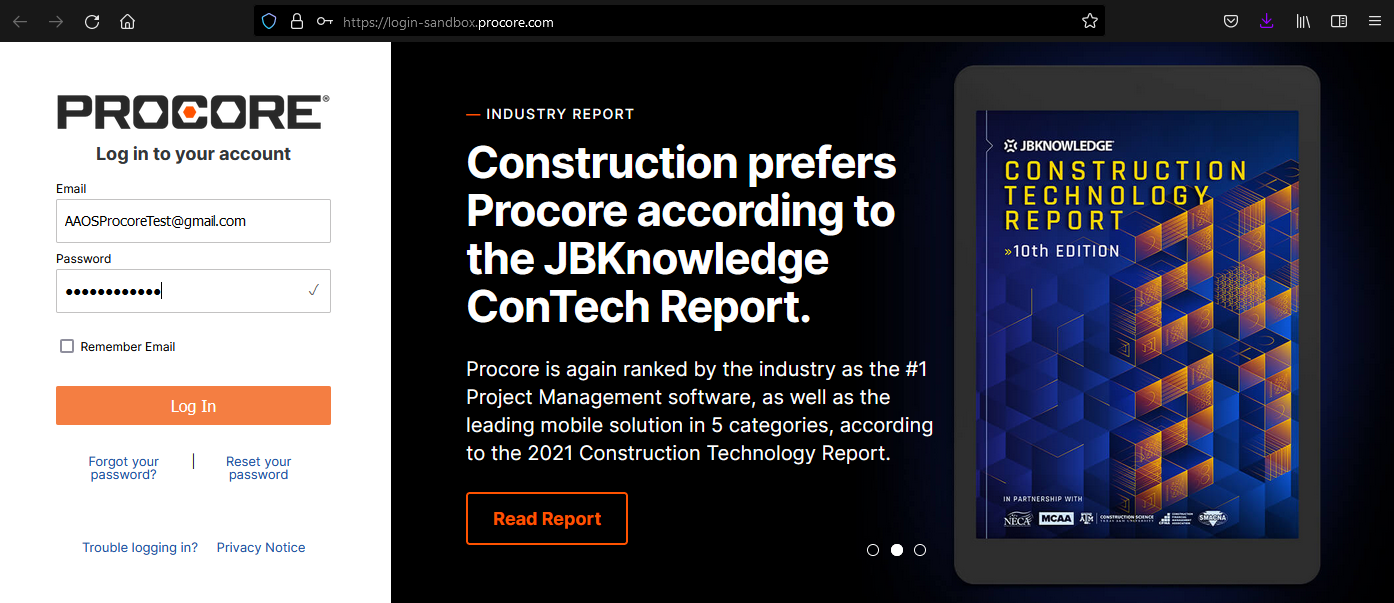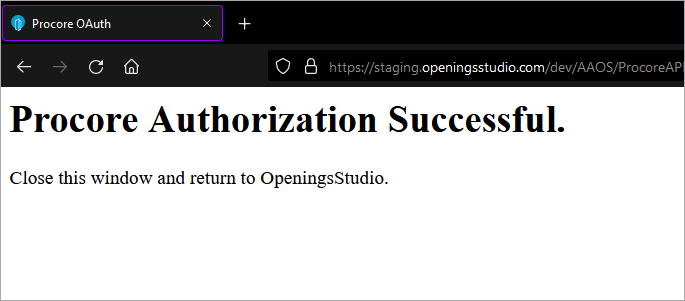 3. To return to Openings Studio, click OK.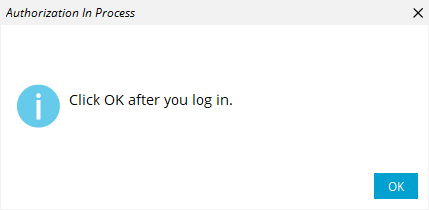 4. Select the appropriate company and project.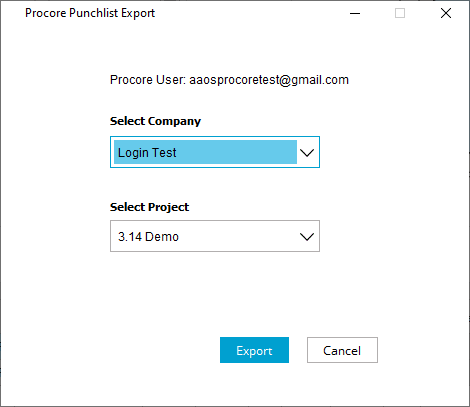 5. Check the Notifications screen to access your exported punch list.