Update or install Archicad® plugins for Mac
This installation guide is for Mac users only (Windows instructions here). Before beginning the installation of this add-on, make sure that Archicad is completely closed.
For a new installation, click here to jump to that section.
Update instructions
1. To update an existing plugin, you can go to Openings Studio inside of Archicad and click Check for Updates.

2. If an update is available, you can click Update Now to close Archicad and install the new version.  Click OK to do it later.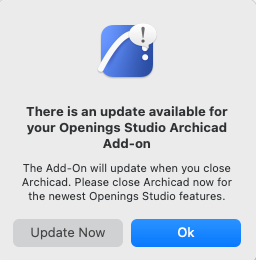 1. Close Archicad prior to installation.
2. Download the correct Mac installer first and open it to begin.
Click Continue to go through the wizard.
Click Install to start the installation.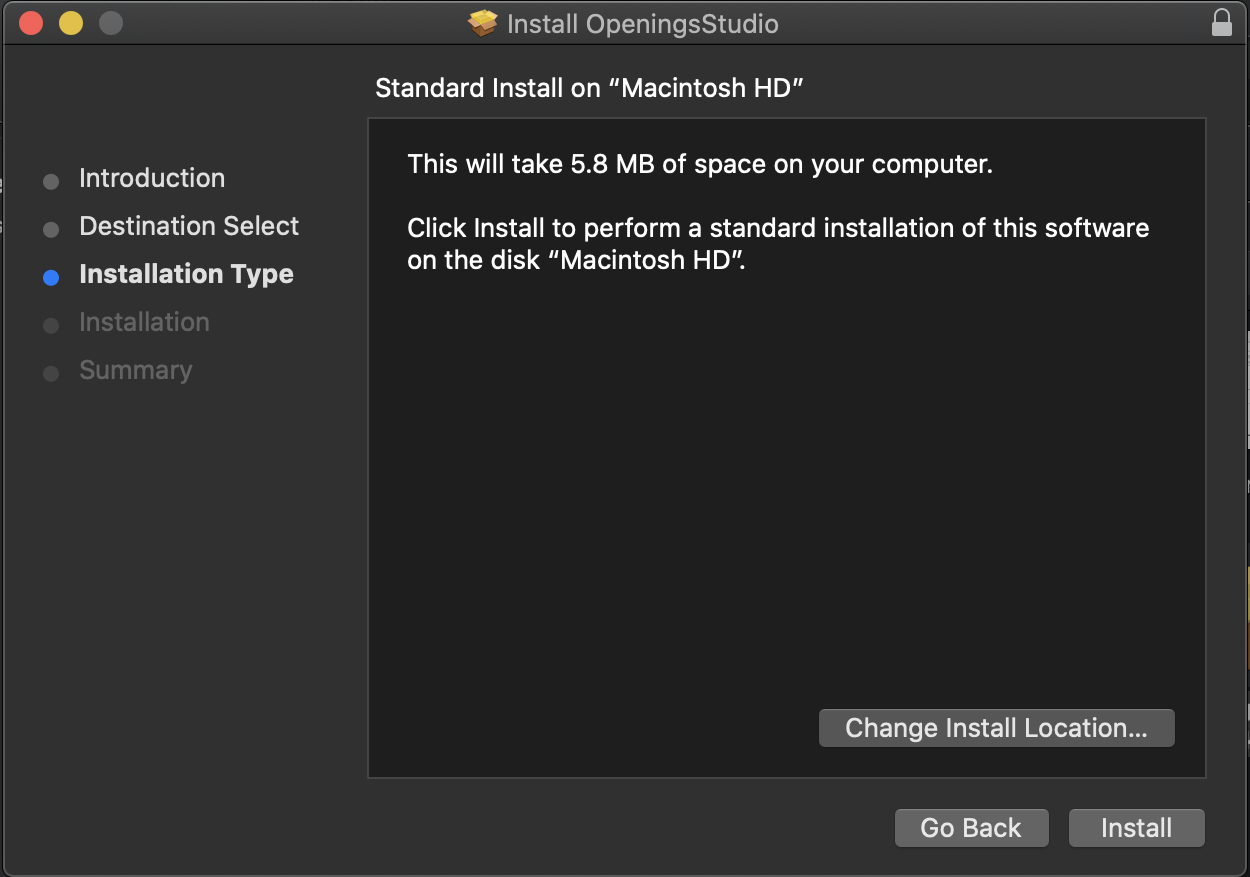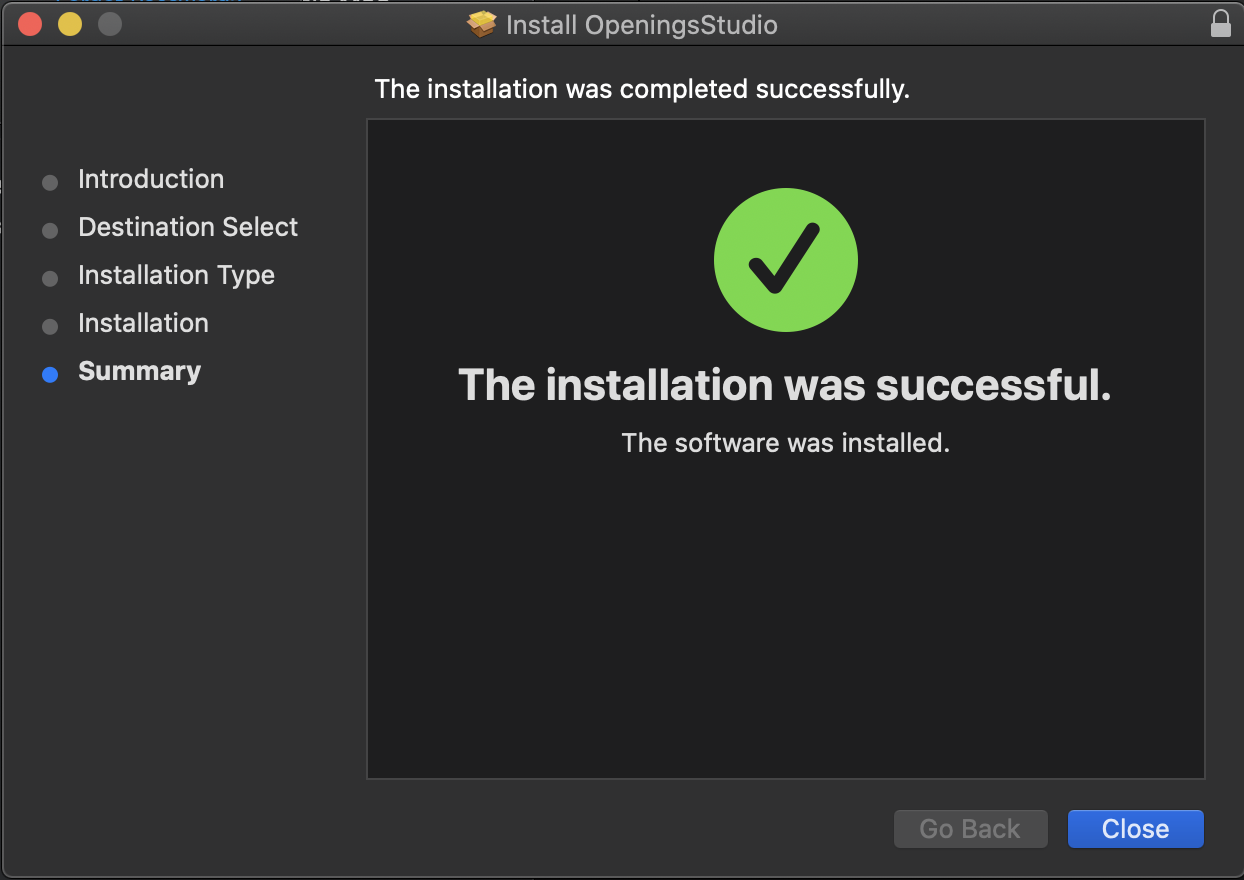 Installation is now complete!
If you need to register an account, launch Archicad and go to Openings Studio.  If you are a new user, click on Register.

Complete the registration form and use the activation code provided in the Invitation Email from your consultant.  Missing a code?  Contact Support for help.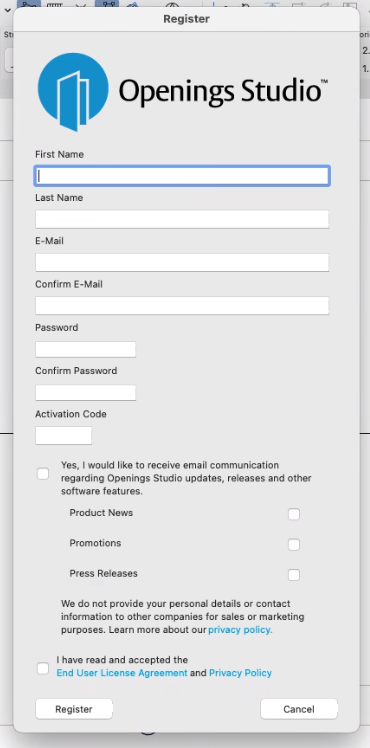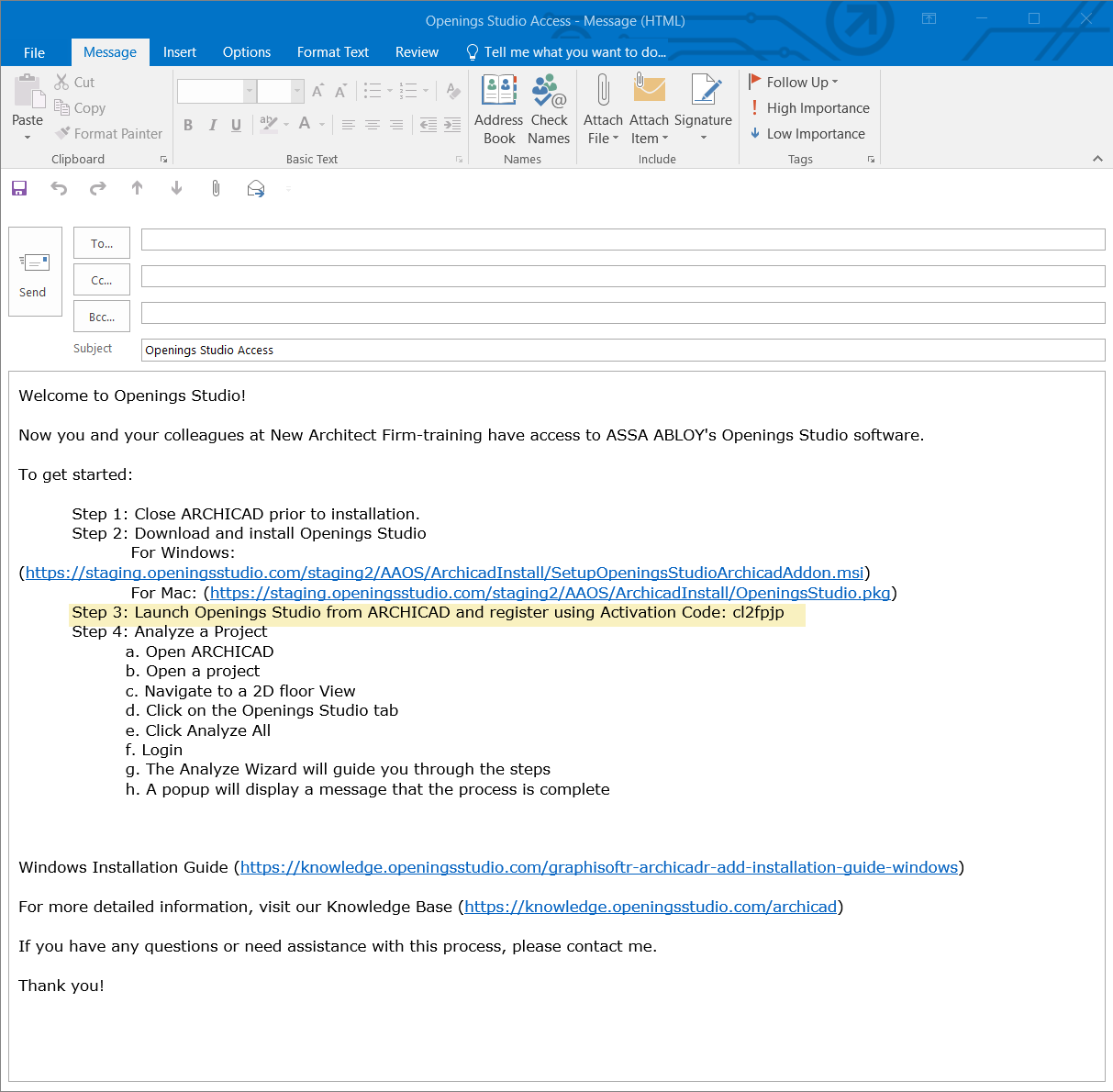 Related links:
What do I do if my Mac plugin doesn't automatically load?